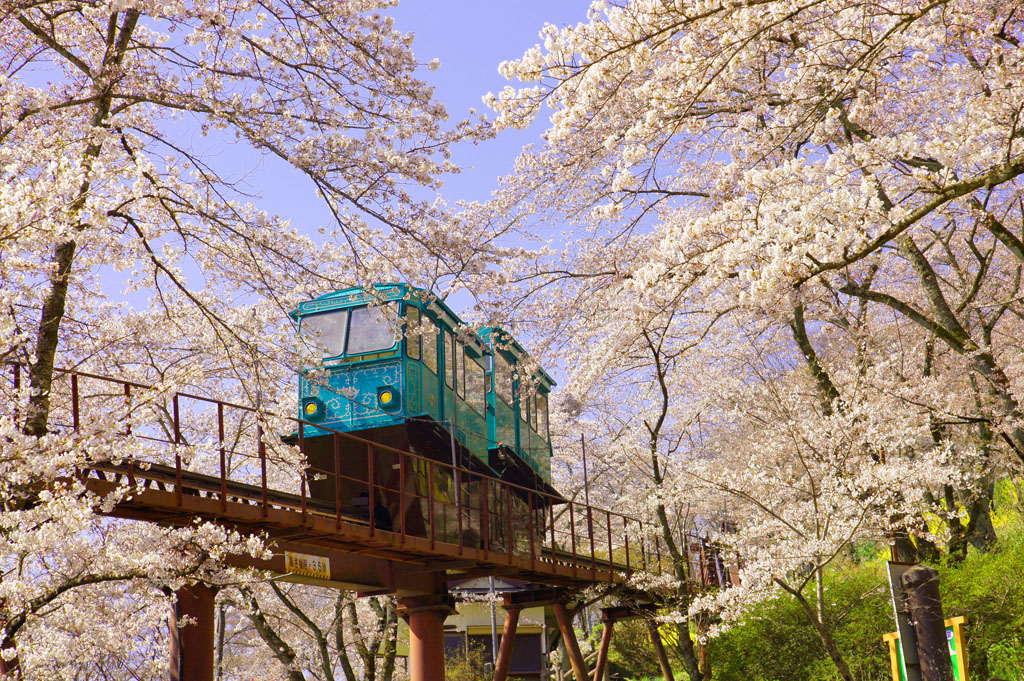 Slope car at Funaokajoshi Park: Use the slope car to ride through the cherry blossom tunnel to the summit.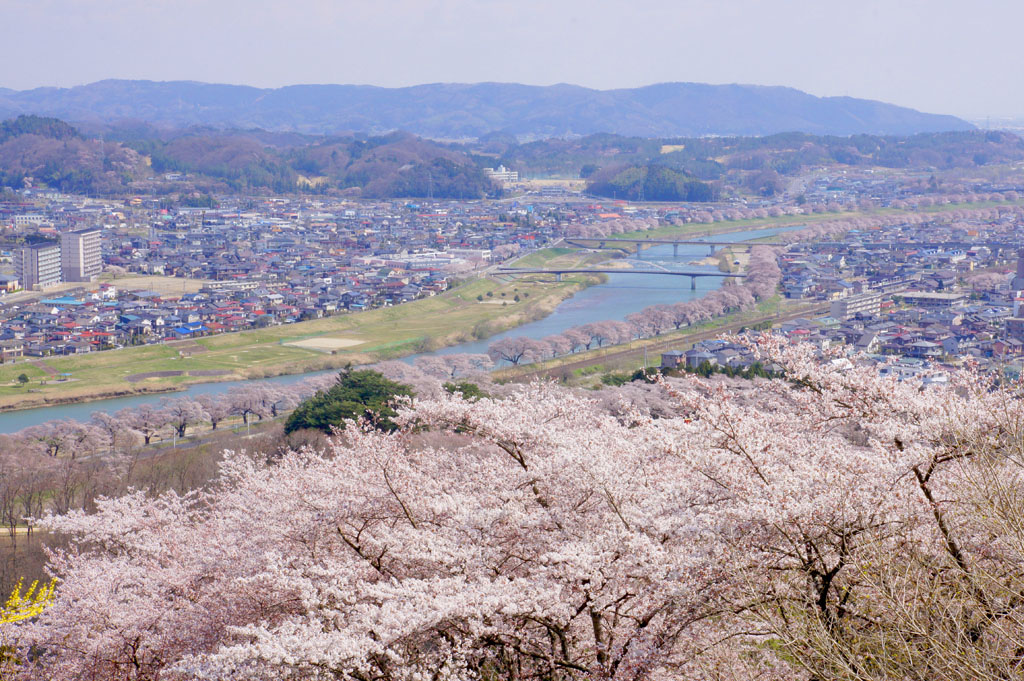 From the summit of Funaokajoshi Park: The summit of Funaokajoshi Park is a superb location to view the cherry blossoms at the Shiroishigawa banks.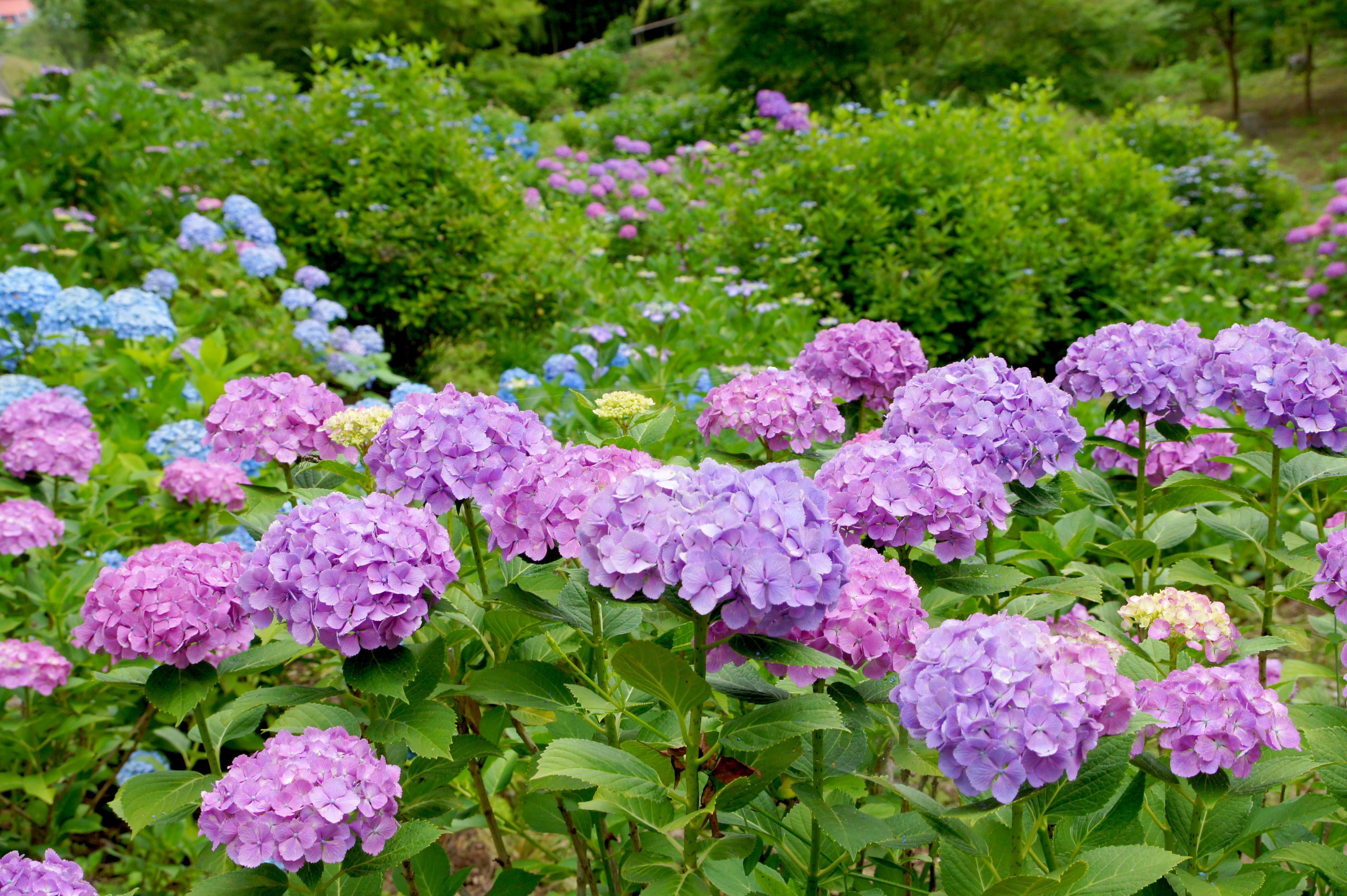 Hydrangea The hydrangea competing to bloom at Funaokajoshi Park.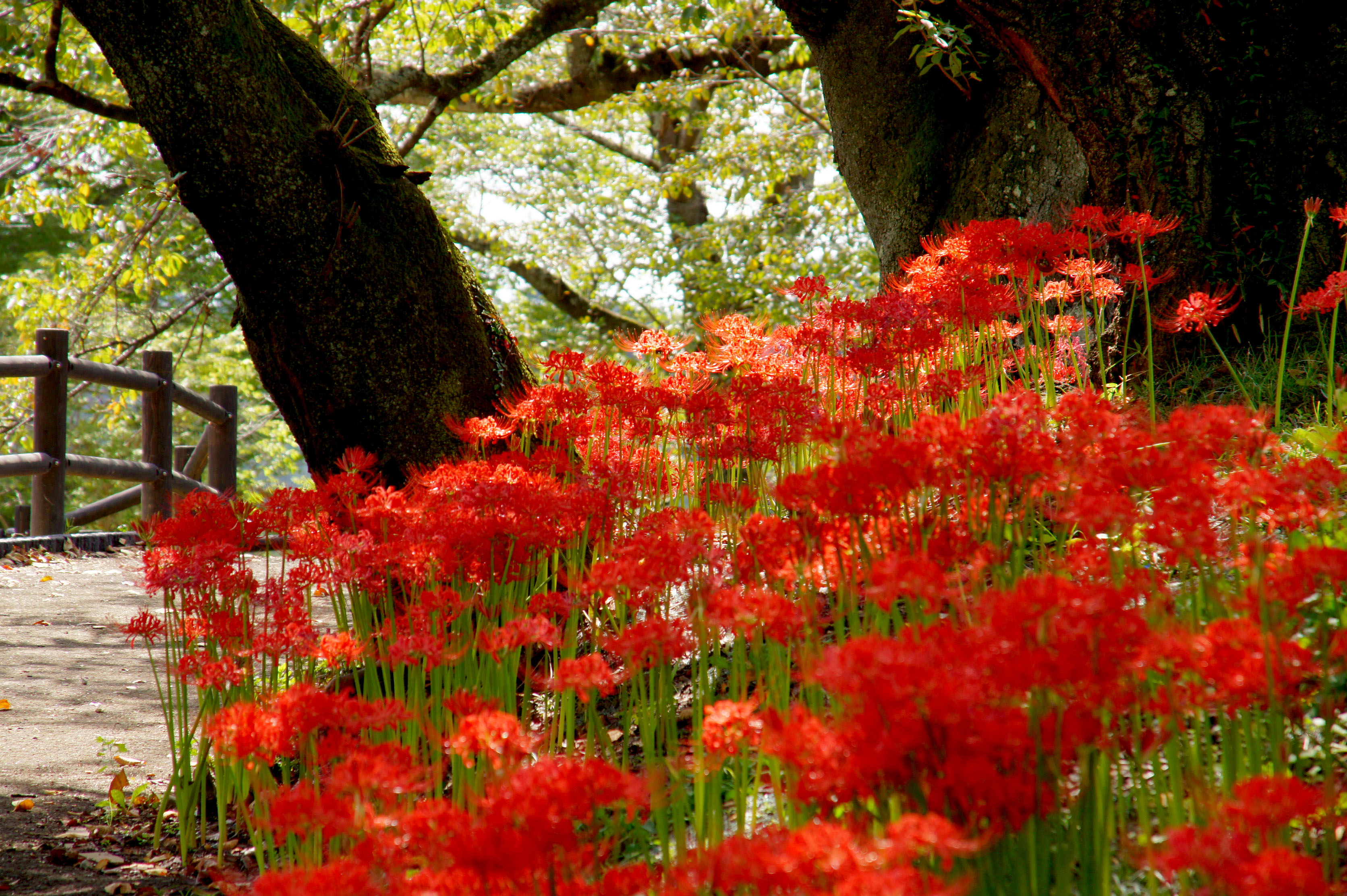 Red spider lily Heavenly beauty / Invitation to red spider lily in autumn at Funaokajoshi Park.
On Shibata-machi

Shibata-machi is located about 25 km to the south of "Sendai City, Miyagi Prefecture", the only ordinance-designated city of Tohoku.
The climate is temperate, and even in the coldest period, the average monthly temperature does not go below freezing.
The average temperature during the hot summer days is about 21 degrees Celsius.
Even though it is in the Tohoku region, it hardly ever snows and is an easy place to live through the 4 seasons.
In addition the cherry trees at Funaokajoshi Park were selected to be part of the "100 selected sites for seeing cherry blossom" and the 1000 cherry trees along the 8 km Shiroishigawa banks are nationally well known and about 200,000 visitors come from all over the country.

SHIBATA tte IINA [ Watch on youtube.com ]
Experiencing Japan's Biggest Annual Event | Cherry Blossom Season [ Watch on youtube.com ]
Pick Up Sights